Trama
Nel XXI secolo una manciata di progettisti digitali ha il controllo totale su come miliardi di persone pensano, agiscono e vivono le loro vite. Addetti ai lavori di Google, Twitter, Facebook, Instagram e YouTube rivelano come le piattaforme riprogrammino la moderna civiltà raccontando cosa si cela dall'altro lato dello schermo dei nostri dispositivi tecnologici.
Download in HD
Informazioni filmato
Titolo in inglese
The Social Dilemma
Titolo originale
The Social Dilemma
Anno di uscita
2020-01-26
Generi
Film, Nuove uscite, Al cinema, Documentario, Drammatico
Durata
94 min.
Stato
Released
Valutazione
8.1 di 146 voti
Scrittori
N/A
Direttore
N/A
Attori
N/A
Attori
Tristan Harris
Himself
Skyler Gisondo
Ben
Vincent Kartheiser
A.I.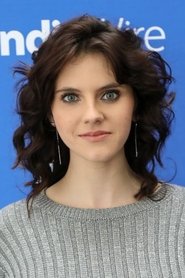 Kara Hayward
Cassandra
Sophia Hammons
Isla
Catalina Garayoa
Rebecca
Barbara Gehring
Mom
Chris Grundy
Step-Dad
Vic Alejandro
Police Officer
Direttore
Jeff Orlowski
Direttore
Scrittori
Jeff Orlowski
Scrittore
Davis Coombe
Scrittore
Vickie Curtis
Scrittore